Sweetest Day is Oct 15th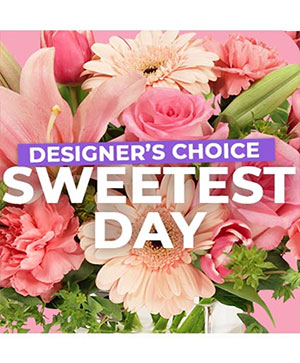 Sweetest Day Arrangement
Designer's Choice
Sweet on someone? Let them know on the sweetest day of the year! Send them something as sweet and as special as them on Sweetest Day. Our designers will go above and beyond to create something as sweet and excellent as the feelings you have for your sweetie! It'll be a gift they'll truly cherish.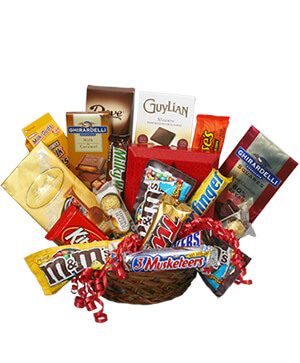 CHOCOLATE LOVERS' BASKET
Gift Basket
Surprise the sweeties in your life with a yummy gift basket of delicious chocolates from Lulu McCabe Florist! Each hand wrapped gift includes a variety of decadent classics and favorites. Please let us know about any allergy concerns. Please remember that each selection is custom made and substitutions may be necessary. Your order will be produced as closely as possible to the picture.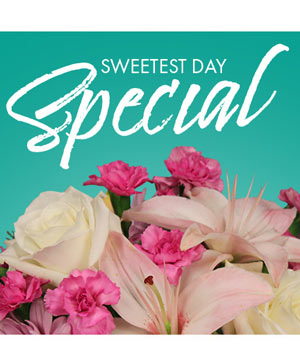 Sweetest Day Special
Designer's Choice
Send your soulmate flowers as special as them with our Sweetest Day Special! These gorgeous flowers are the best way to shower your cherished one with love and joy. Trust our expert designers to create something lovely and glorious, perfect for your sweet!
Sweetest Day is the perfect occasion to give thanks for those extra-sweet people in your life! The holiday originated with a candy store owner who wanted to bring cheer and some happiness to the lives of those who were often forgotten. A great way to celebrate Sweetest Day is by ordering a gift basket of sweet treats from WEST COUNTY FLORIST for your sweet someone!